Partners
The individuals behind the Wild Seasons Initiative are from the following organisations:

Southern Uplands Partnership
The Southern Uplands Partnership was started by local people keen to keep the  communities and countryside of the south of Scotland alive and healthy. The  Partnership represents all sorts of people, as well as government bodies, agencies  and councils. Anyone who is committed to the future of the south of Scotland  is invited to join.
The Southern Uplands Partnership is a company registered by guarantee with charitable status "Striving to keep people living and working in the Southern Uplands of Scotland".  Business Number SC200827. Scottish Charity SC029475 Registered in Edinburgh.
Email: piptabor@sup.org.uk
Website: www.sup.org.uk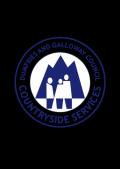 Dumfries & Galloway Council Countryside Services
Dumfries and Galloway Council's Countryside Services (Outdoor Access & Countryside Ranger Service) was established in 1984. Currently focusing on education, communities, volunteers, sites and biodiversity, strategic projects and emerging opportunities, the service connects people with the outdoor environment, vital both for our tourism economy and the physical and mental health of our residents. The team also has statutory responsibility for promoting outdoor access and maintaining the core path network in the region.
Email: DGCrangers@dumgal.gov.uk
Website: www.dumgal.gov.uk

Scottish Natural Heritage - 'All of nature for all of Scotland'
Scotland's natural heritage is its wildlife, habitats, landscapes and natural beauty and as a country it is renowned for it. Our purpose is to:
promote care for and improvement of the natural heritage
help people enjoy it responsibly
enable greater understanding and awareness of it
promote its sustainable use, now and for future generations.
Email: barry.dunne@snh.gov.uk
Website: www.snh.gov.uk 

Destination Dumfries & Galloway
Destination Dumfries & Galloway's mission is to promote support, represent and develop the region as a tourism destination.
Bring industry together to discuss issues and promote opportunities for training, development and collaboration
Communicate with the industry
Work collaboratively with other bodies to deliver the Regional Tourism Strategy
Lobby on important industry issues and represent the views of the industry
Website: www.dgtourism4business.co.uk

WWT
The Wildfowl & Wetlands Trust (WWT) manages the Caerlaverock Wetland Centre, a 1,500 acre wetland reserve on the north shores of the Solway. It is the northern flagship centre for the wetland conservation charity founded by the late Sir Peter Scott. It prides itself on first class conservation, learning, research and recreation activities. They were one of the founding members of the Wild Seasons group and continue to take an active role on the working group.
Email: info.caerlaverock@wwt.org.uk
Website: wwt.org.uk

Cream O'Galloway
Located in the heart of Galloway just a stone's throw from the coast, Cream o' Galloway is a popular place to visit for soup and snacks, food and farm events, wildlife spotting and, of course, lots and lots of ice cream, ice cream sundaes and ice cream milkshakes!!! New for 2021 are some great fun, hands-on activities. You can design and make your very own flavour of ice cream, learn the art of cheese making or take part in a farm tour and see the cows with their calves.
The home of luxurious Cream o' Galloway ice cream where you'll find an enormous ice cream scooping counter, plus a cosy cafe serving soup, snacks and refreshments.
Cream o' Galloway ice cream is made with organic milk from their award winning cow with calf dairy farm, and for an ice cream treat there is simply nowhere better! Choose from more than 20 flavours of ice creams and sorbets, or leave it to the ice cream experts to create a spectacular sundae just for you from the tempting sundae menu! Dairy-free sorbet is also available. Alternatively you can pop in for a takehome tub to enjoy at home.
Sister company, The Ethical Dairy, provides the savoury treats, with a range of delicious artisan cheeses, with cheese platters available on the cafe menu, and retail packs to take home.
2021 sees major changes at Cream o' Galloway, and from this spring there are opportunities to roll your sleeves up and learn how to make ice cream and cheese, taught by the experts!
Ice Cream Making Workshops run regularly during school holidays, in a specially designed, socially distanced new workshop area. Suitable for adults and children (aged 5+), you'll create your very own dream ice cream from scratch, selecting the flavours you most enjoy, or inventing new flavour combinations. Adult groups will be able to incorporate alcohol flavours. Ice Cream Making Workshops costs £25 per workstation, suitable for up to three people working together. Pre-booking strongly recommended.
Email: helen@creamogalloway.co.uk
Website: www.creamogalloway.co.uk

RSPB Scotland
RSPB Scotland is part of the RSPB, the country's largest nature conservation charity, inspiring everyone to give nature a home. Together with our partners, we protect threatened birds and wildlife so our towns, coast and countryside will teem with life once again. We play a leading role in BirdLife International, a worldwide partnership of nature conservation organisations.
Email: dumfriesandgalloway@rspb.org.uk
Website: www.rspb.org.uk

Forestry Commission Scotland
Forestry Commission Scotland (FCS) is a government department responsible for the protection and expansion of Scotland's forests and woodlands, increasing their value to society and the environment.
Galloway Forest Park
Tel: 01671 402420
Email: galloway@forestry.gsi.gov.uk
Dumfries and Borders Forest District
Tel: 01387 860247
Email: dumfries&borders@forestry.gsi.gov.uk